Warning: This toy is made from TPE. TPE is frequently mentioned as being unsafe for use by women, but due to differences in anatomy (external organ vs internal organ) it is regarded as safe for use by men.
Guys, we've all been there;
Perched in front of your laptop, watching your adult film of choice. You're standing there with your pants around your ankles, thrusting your manhood into your hand with passionate fury.
You think to yourself, there must be a better way.
The Fuck Me Mega Masturbator is the toy every man needs. After all, who can resist 20 pounds of pussy and ass?
The Fuck Me Silly Mega Masturbator is one of the most lifelike male masturbators currently on the market.
Pipedream Extreme has done an impressive job creating a sex toy that looks and feels almost identical to a woman's ass.
I've put this toy through extreme testing, and I have to say, I LOVE IT.
This is the toy that will make you regret buying drinks at the bar for that chick you tried to bang last weekend.
Proceed with caution.
REVIEW SUMMARY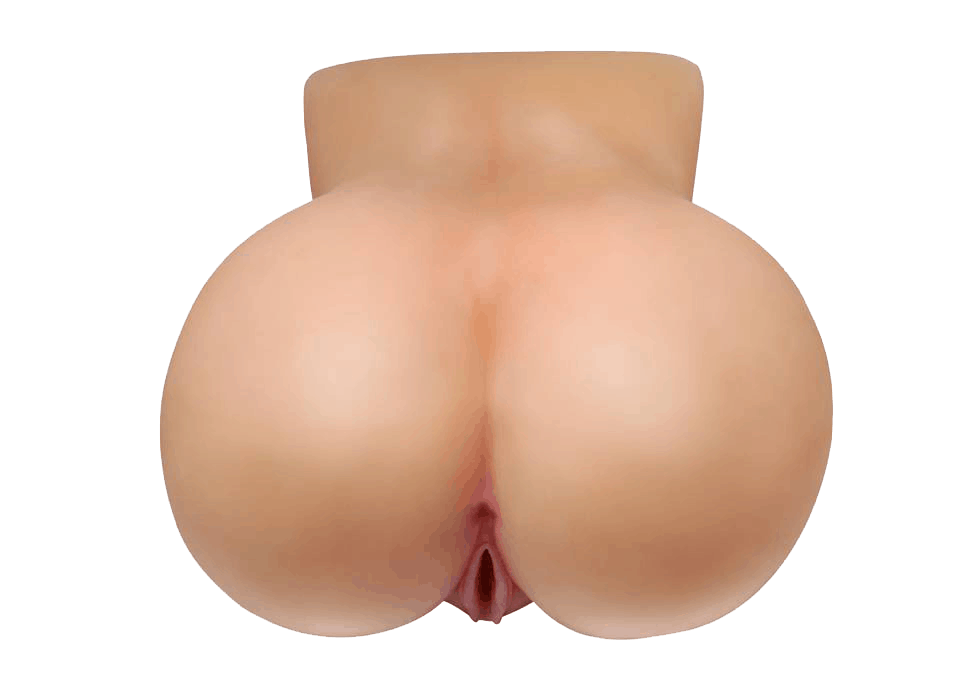 Fuck Me Silly Mega Masturbator

The Fuck Me Silly is essentially a lifelike ass with fully usable vaginal and anal tunnels.

FEATURES:
Comes in two different versions
Weighs no less than 20 pounds
Feels about as close to a real supple ass
VIEW ON AMAZON →
What Is Exactly Is It?
The Fuck Me Silly is essentially a lifelike ass with fully usable vaginal and anal tunnels.
When you unbox this product, you'll find no less than 20 pounds of lifelike pussy and ass that you can fuck in almost as many ways as a real woman.
The Fuck Me Silly Mega Masturbator might be the most lifelike sex toy I've tried to date, and their patented Fanta-Flesh is what makes this all possible.
This product feels about as close to a real supple ass as I could possibly imagine, and I've had my hands on a few in my day.
The Fuck Me Silly makes masturbating much more like real sex since you get to actually plant your hands on a realistic feeling ass/waistline and plow deep into a tight synthetic pussy.
Demonstration
What Does It Feel Like?
As you can see from the video above, the Fuck Me Silly has an extremely lifelike design. Pipedream Extreme has clearly done some extensive research and development when they formulated their Fanta-Flesh and then cast it into the resplendent fucktoy pictured to the right.
The Fanta-Flesh mentioned earlier before feels nearly identical to real skin and I truly can't stress enough how strikingly similar the feel is to a real women's ass.
The vaginal tunnel has ribbed walls which makes using the Fuck Me Silly from different angles absolutely irresistible, I change positions and throw this semen repository around so much I'm practically playing basketball with the damned thing.
The grooves and ridges inside feel absolutely amazing on the glans and upper shaft, while spelunking to the inner recesses of the Mega Masturbator will reward you with treasure beyond your wildest imaginings.
The anal tunnel is tighter than the vaginal canal and features a smoother texture on the inside which makes it a completely different ball game, I highly recommend switching back and forth between the two to mix and mingle the different sensations provided by each.
For me, the anal tunnel is my favorite. No longer do I need to pester my wife for anal or worry about any hygienic issues relating to the real thing.
The Design
The design of the Fuck me Silly allows you to get very creative in terms of positions, The product weighs around 20 pounds which makes it both light enough to move around but also makes it solid enough to quite literally fuck it into oblivion. The heftiness is probably the most stellar feature, I've considered mounting this thing to a table so I plant my hands on the waistline of this slender fuck slut and go to town.
I always recommend using lubricant with this product, it's basically required. You could probably get away without using lube, however, I've never tried it and would not personally recommend it. Having your naughty mistress wet for you is crucial to proper enjoyment of this product.
White vs Black Versions
The Fuck Me Silly comes in two different versions. Both versions are made from the exact same mold, the only main difference is the color. For those of us that have a penchant for women with a darker skin tone, the Fuck My Big Black Ass is a dream come true.
For guys that love fat butts that might want a little bit extra booty to grab onto, Pipedream has also launched another product called the Fuck Me Silly Bubble Butt which is just over 30 pounds of pussy and ass. I've tested it as well and have also written a review on it.
Cleaning Up
Go ahead, blow your load right into this dirty semen demon, there's no need to worry about how hard it'll be to clean up your mess. As someone who uses male masturbators quite regularly, clean up is something I dread and can really make for some post-wank regret if it ends up being a chore.
Pipedream has done a great job designing the Fuck Me Silly for easy cleaning. Both the vaginal and anal tunnels form a kind of U shape. All you must do to clean the inside of the unit is flush water through one end of the tunnel, and your leavings will exit on the opposite end. Make sure to wash thoroughly and dry it out properly before going at it again.
Do I Recommend It?
Listen, I'll cut the crap on this one, if you want to replicate some hot doggy style action, I would most definitely recommend the Fuck Me Silly Mega Masturbator made by Pipedream Extreme.
Unless you don't enjoy plowing a woman with a big round smooth ass from behind, in that case, I'd steer clear of this product entirely...
Where Can I Get One?
I purchased my Fuck Me Silly Mega Masturbator from the official Pipedream Extreme Amazon store. If you click the link below, you'll soon receive 20 pounds of pussy and ass in the mail, which is pretty entertaining to site.
Final Thoughts
The Fuck Me Silly nearly instantly became one of my favorite sex toys, and it's always on the forefront of my mind when I'm in a ravenous mood only a rough hard rogering can fix. I'm looking for a realistic masturbation experience. It's truly an amazing time to be alive that we can now have a realistic replica of a woman's pussy and ass delivered right to our doorstep.
To me there, are few things more enjoyable than placing my iPad in front of my Fuck Me Silly, and fucking my favorite pornstars doggy style for hours on end.
Previous generations would marvel at this product, I can only imagine the macabre creations made in the times of old to try and make something even an eighth as great.
At Doctor Climax, we will continue to test male masturbators like this one to help educate men everywhere on the marvels of modern masturbation. Leave a comment down below if you have any questions regarding the Fuck Me Silly Mega Masturbator.